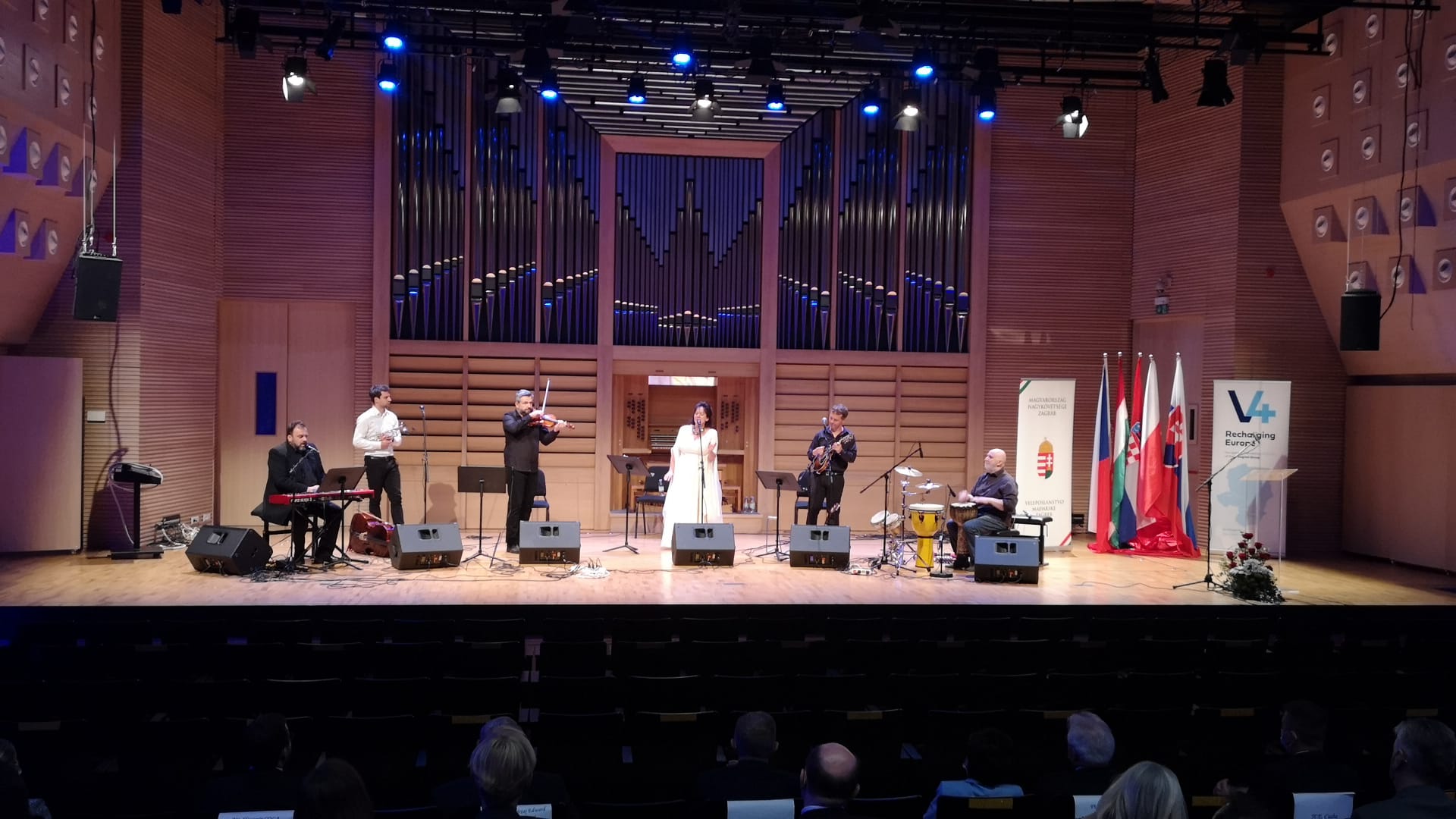 On October 19, 2021, in the imposing Great Hall of the Zagreb Academy of Music, Irén Lovász and V4 Groove & Voice gave a wonderful concert in honor of our national holiday and V4 presidency in front of high-ranking representatives of diplomatic and political life. The world music ensemble composed by Irén Lovász, Zoltán Mizsei, Kornél Horváth, Stanislav Palúch (SK), Martin Krajicek (CZ), Szcepan Poszpiesalski (PL) showed our common cultural heritage at a high level in a concert based on the melodic treasures of the Central European peoples.
The concert was attended by a significant part of the embassies of EU countries in Zagreb, as well as many representatives of the Croatian government and parliament.
After the anthems at the event held in the most modern, elegant concert hall of Zagreb, dr. Ambassador Csaba Demcsák gave a celebratory speech, and after the concert we surprised our guests with a Hungarian gift package.